Hindu Convention Ireland 2022
August 14, 2022 @ 10:00 am

-

5:00 pm

€1,00 – €12,00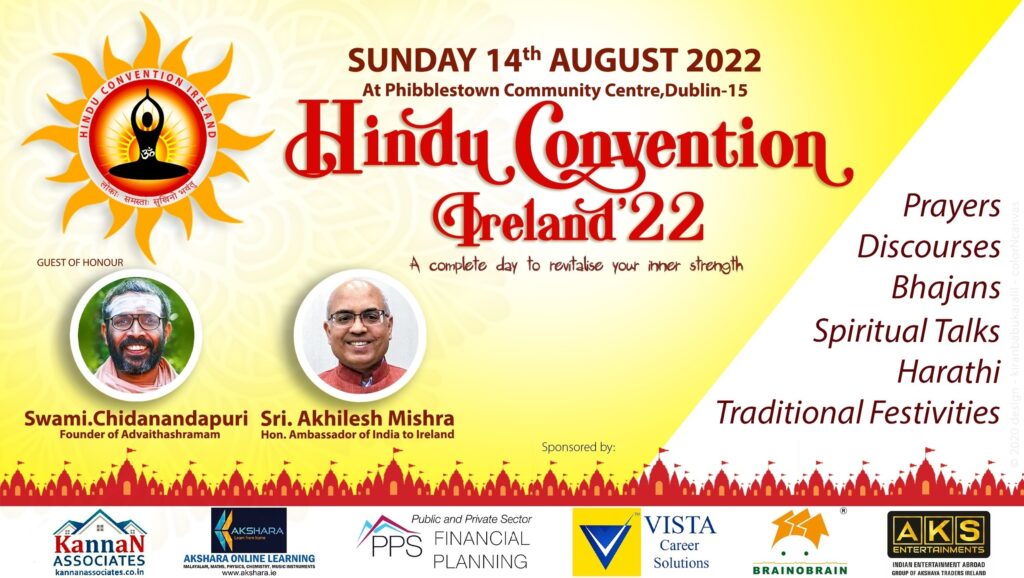 Loka Samastha Sukhino Bhavanthu.
All Ireland Hindu Convention is a first stepping stone towards the vision of understanding one's inner conscience.
A complete day to revitalise your inner strength, a day full of Spirituality, a day to aspire the essence of Sanathana Dharma and a day full of happiness and prayers.

Be the change that you wish to see in the world. We all can promote our Sanathana Dharma and Conscious about our Indian Culture & Heritage.
COME AND EXPERIENCE WITH FAMILY, ITS A NEW BEGINNING…

Please join the Historic Initiative for Hindu Consciousness.